JJH Warrior Way Newsletter
Check out the latest video that the JJH Staff created.
Parent Concerns and Questions
Complete the form if you have questions or concerns for the Jennings Junior High Administrative Team
Learn More about the 2020-2021 School Year at JJH
Click here for specific information for your warrior!
Schedule changes? If you would like to request a schedule change for your student, please complete the schedule change request form.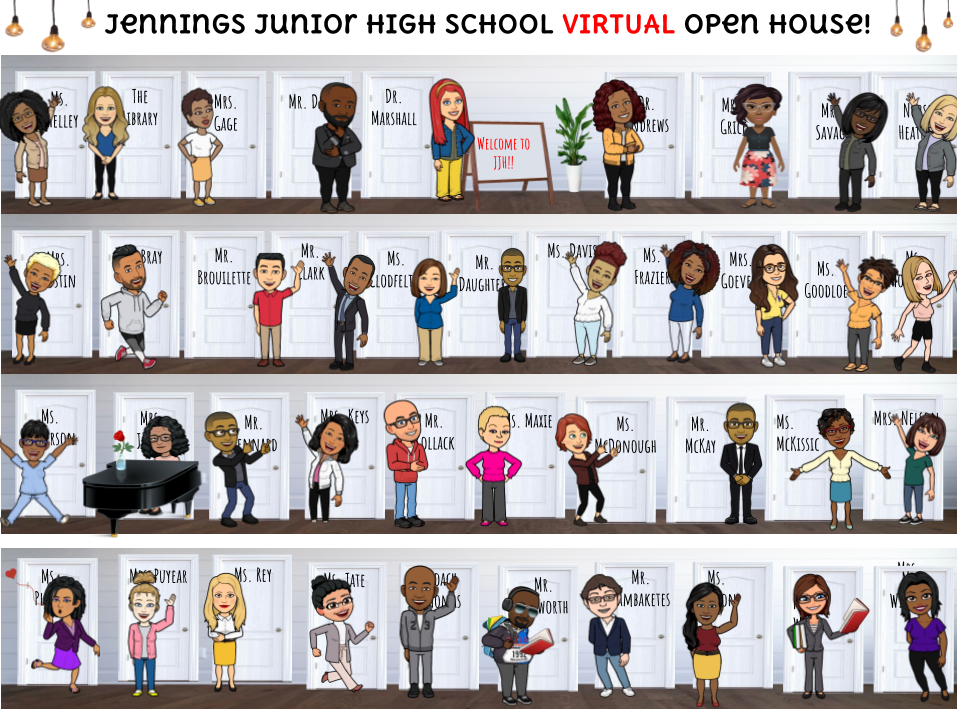 JJH Return to Learn Plan and Important Information
Return to Learn Plan: Information for the 2020-2021 school year including daily schedule, safety procedures, technology information and additional pertinent information.
Q & A Parent meeting recording: Review the recording of the parent meeting that took place on August 20th. Many frequently asked questions are answered. If you still have questions click the link to submit your question, https://forms.gle/z1RxJhcRdimgjiv17
Student ID's: Complete the Student ID Form in order to submit an updated photo of your student. ID's will be available for pick up Mondays and Wednesdays from 10a-12p.
Registration information
Families who are new to Jennings School District are able to make an appointment to enroll their student(s). Please call (314)653-8150 to make an appointment with our registrar.
New Student Chromebook Information
Distribution
Complete the Chromebook agreement at https://forms.gle/Dd8Z9MXsVWUfYNtL9
Chromebooks will be distributed on Mondays and Wednesday from 10a-12p. Please proceed to the North Entrance in the front of the building. Signs will be posted.
Student login information
Student emails are firstnamelastname@jenningsk12.us
The password for all student accounts isCh@ngeMe!
The Jennings School District was established in 1871, and is a growing school district with over 3,000 students. There are five elementary schools, two of which opened in 2000 and 2002; one junior high school and one high school, both of which have several new facilities. The Jennings School District has won two national awards for its effective use of instructional technology and has been recognized statewide as a leader in computers in the classroom. The Jennings School District is also recognized statewide for its strong staff development program for teachers and is one of the highest paying school districts for teachers' salaries in the state.