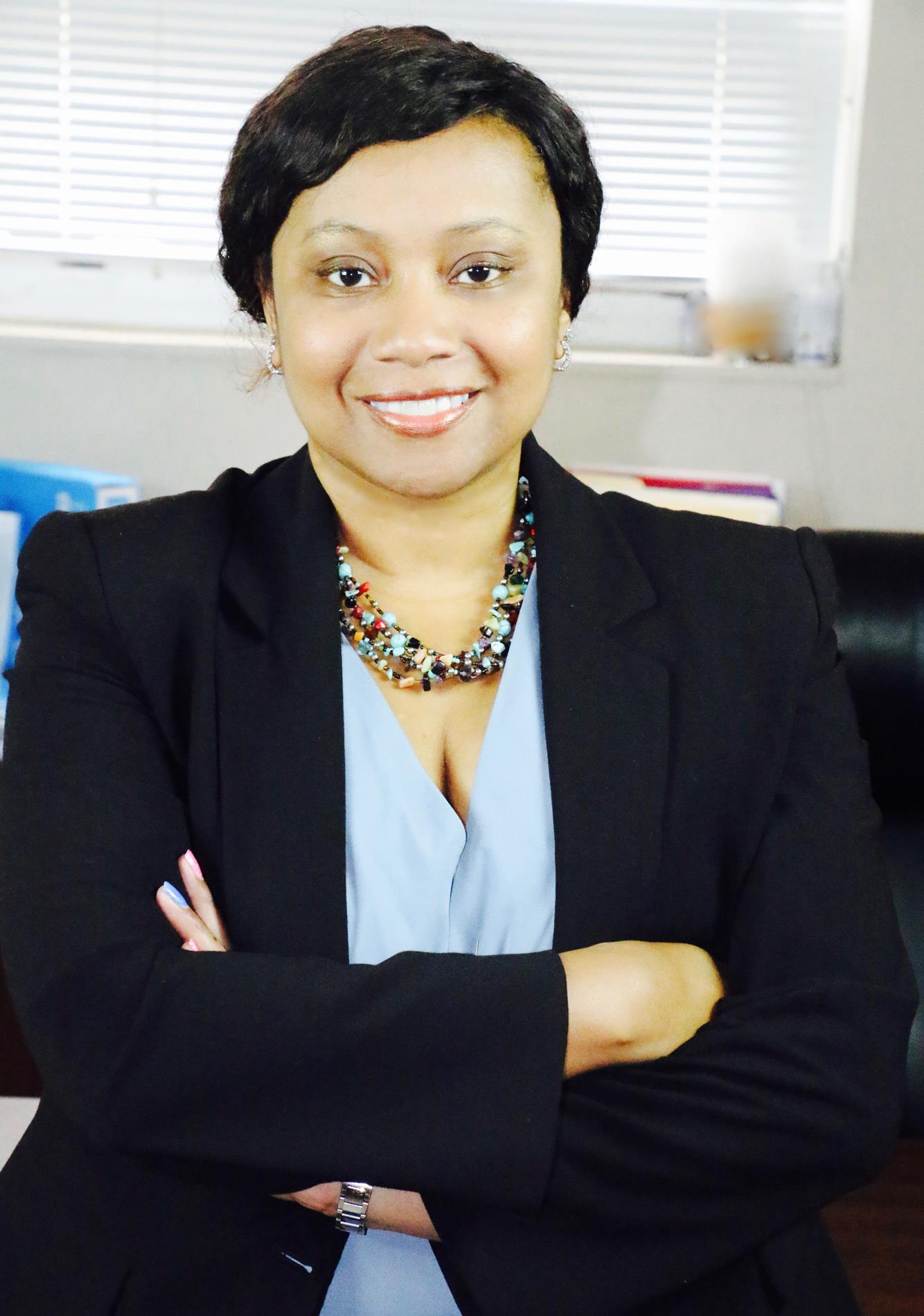 Phone: 314-653-8152
Email:

Dear Parent(s),
We welcome our students to another fantastic year at Jennings Junior High College & Career Prep School. As a cornerstone of the 2019-2020 school year, the students, faculty, and teachers will focus on academic achievement, building positive character and fostering positive relationships through the continuing of the weekly house meetings along with exploratory courses such as PLTW, Entrepreneurship and Construction and increasing school clubs from 11 to 22. Also, a more in-depth focus on STEM and Robotics fields will help our students achieve the expected one-year learning gain.
We are Warriors and we are stronger when we respect others and develop personal traits of integrity, honesty, and service. As you walk through our halls and gaze at the positive affirmations painted on ceilings and walls by students, you will see we are walking out our purpose because we are each destined to be great teachers and students!
If your child is entering eighth grade for this school year, it is mandatory that he/she have the T-dap immunization prior to the beginning of school. Documentation of the immunization must be submitted to the School Nurse before your child is able to register for school. Documentation can be faxed, email or dropped off at the school, 8:00-3:00 pm daily.
It is very important that all students be in the designated uniform on the first day of school and each day of the school year as outlined below. Students who do not adhere to the dress code will receive consequences.
Uniforms for Jennings Junior High students:
Career Prep
7th graders – Red collar shirt with khaki or black pants

(must have a zipper/not black jeans)

8th graders – Black collar shirt with khaki or black pants

(must have a zipper/not black jeans)

College Prep

7th & 8th grade –

white oxford shirt, black tie, red cardigan or vest, and khaki or black pants

(must have a zipper/not black jeans)
What's New for 2019-2020
Chromebooks will go home this school year.
Parents will pay a $25 technology fee and sign the required documents.

Parents will have up until September 3rd.
Sincerely,
Charmyn Andrews, Ed. D.
As a life long learner and educator, I am extremely proud to say this is my twentieth year serving in the education profession. For this school year, I will provide oversight over Jennings Junior High School, instruction, and other duties. Previously, I have served in various capacities including principal, assistant principal, instructional supervisor, federal program coordinator, high school instructional coach and coordinator of curriculum and instruction. I have also worked as a science teacher and department chair at Sparkman High School in the Madison County (AL) School District, as well as a science teacher and after-school program coordinator at Cooper City High School in the Broward County (FL) School District.
Earning a Bachelor of Science in Education degree from the University of Auburn, I moved to Germany and began working in the Department of Defense Schools. Additionally, I have earned a Masters in Education and Biological Sciences from the University of Alabama and a Doctorate in Educational Leadership & Curriculum and Instruction with the University of Phoenix.